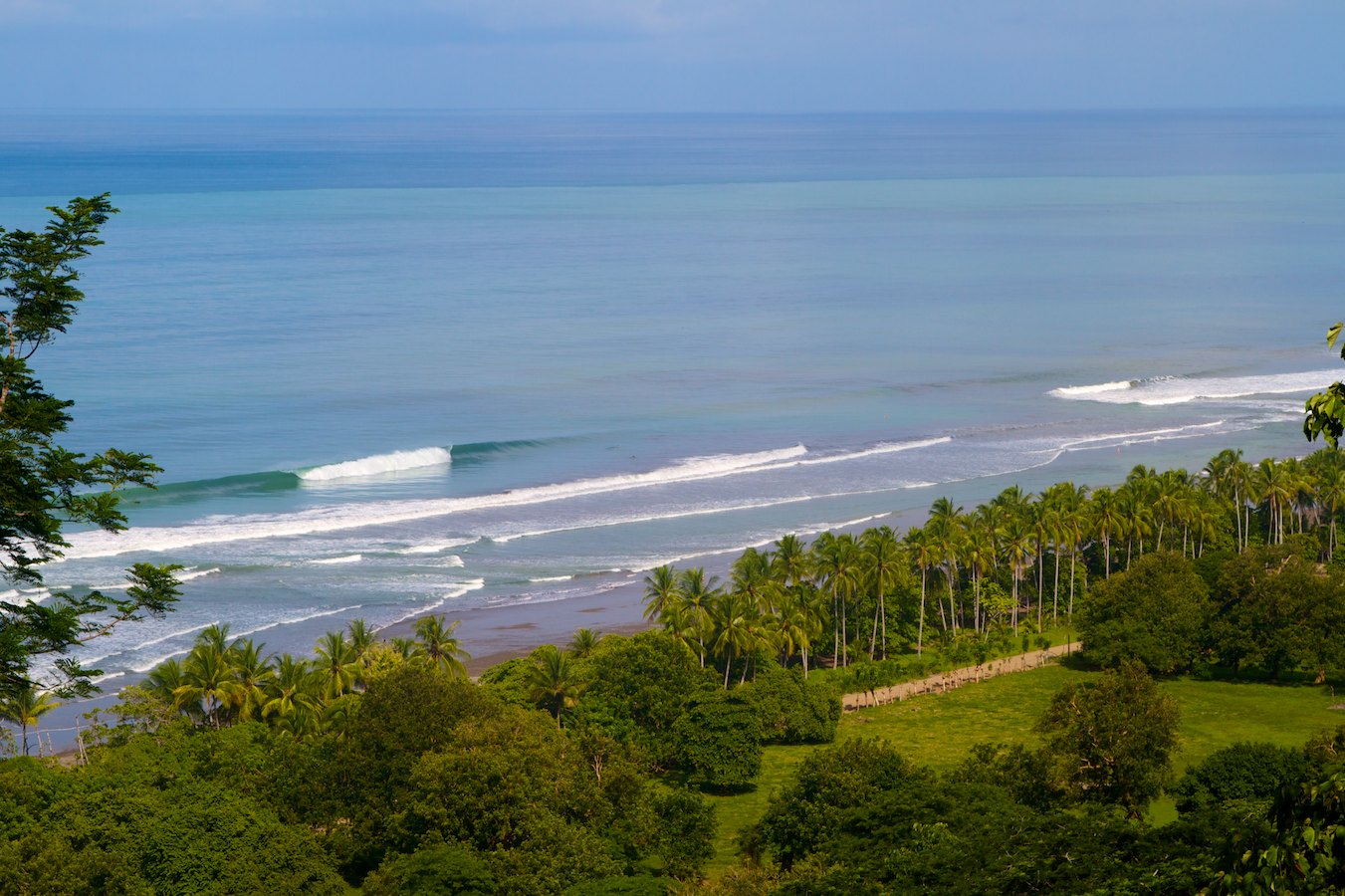 What it is the value of a view? I have been thinking about this as it pertains to Central American Real Estate since a reader and friend of Viva Tropical sent me an article discussing this very topic (Thanks Tom)
After waterfront, a view is the second most valuable amenity. No matter what else is going on with craftsmen design, hard wood floors, kitchens, pools, proximity to school, etc. these things don't outweigh view in terms of value.
Personally, I like to choose something that has waterfront and a view, but I am getting off the subject.
Tom sent me an article that referenced MSN and stated the following:
• 1% – 2.5%: From ground level, a home with a view overlooking unobstructed open space (not necessarily water as the open space).
• 3% – 5%: A home just high enough to overlook trees or other buildings, with a partially obstructed view.
• 6% – 8%: A good unobstructed view but without much elevation; a home halfway up the hill, for example.
• 9% – 12%: A home at the top of a hill with an unobstructed view (of a landmark, city or other).
• 15% – 20%: A water view. An outstanding, unobstructed view of a big lake or ocean can start at a price increase of 15%, and if highly unique, prices can increase vastly.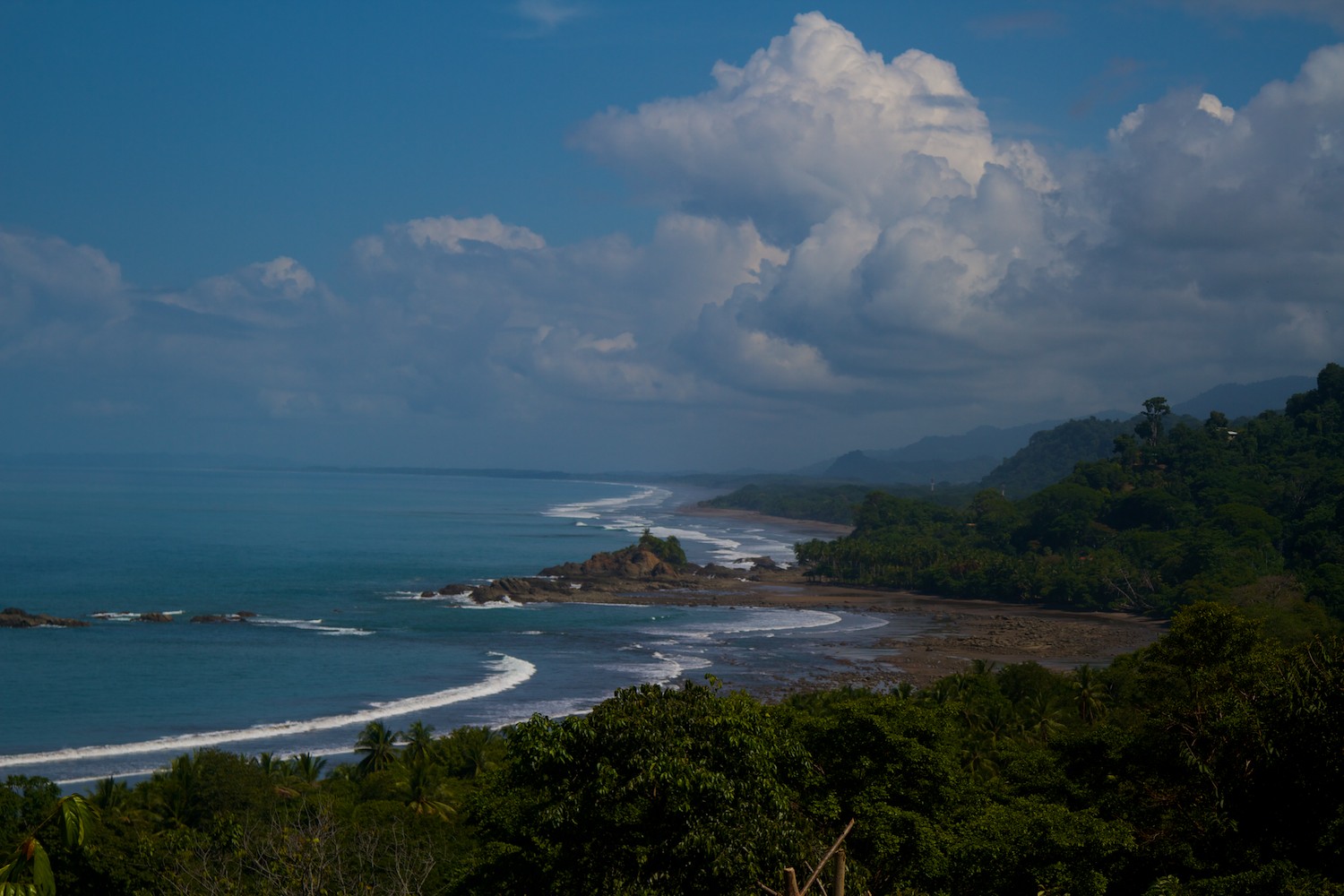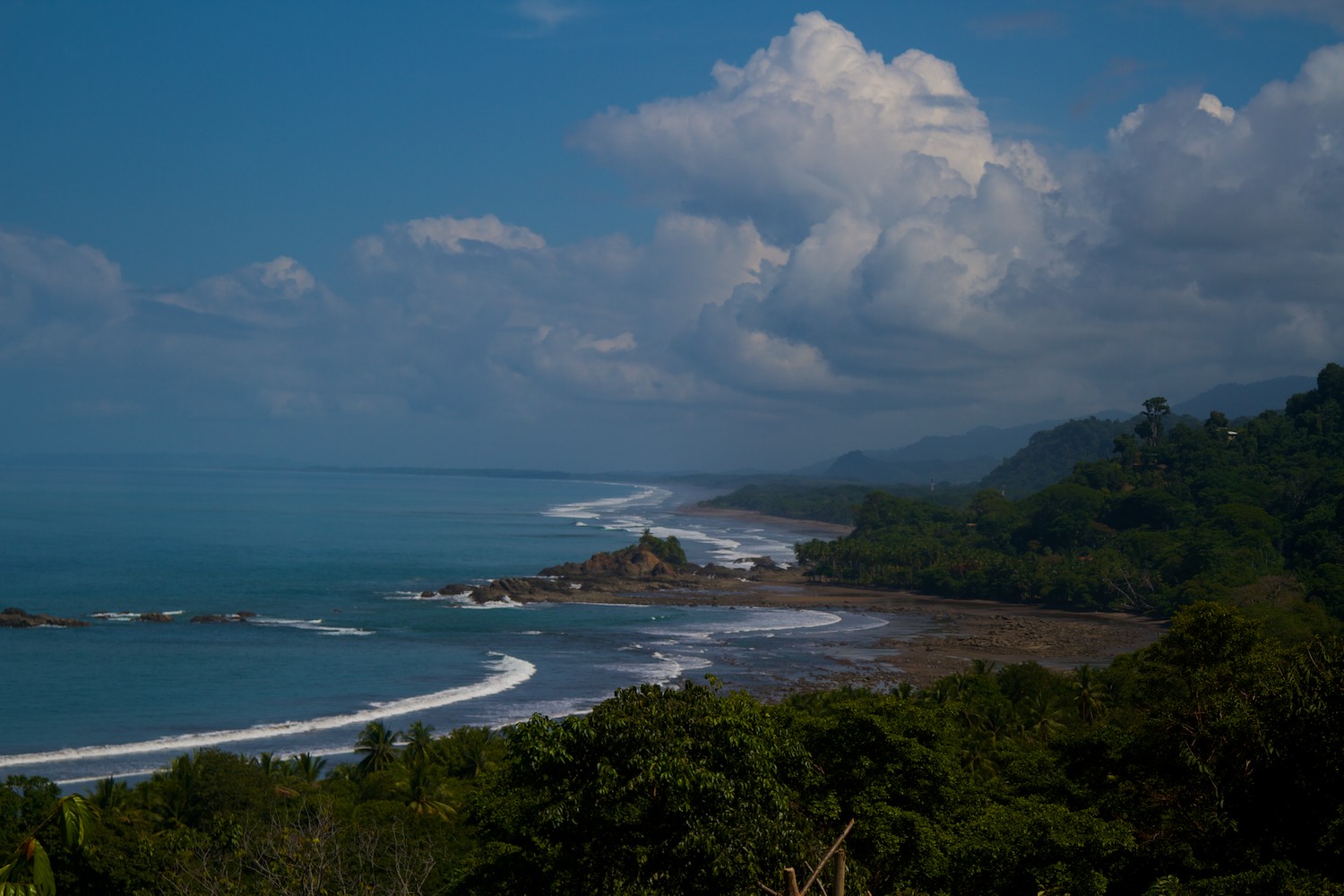 Nice basic rule of thumb type information that communicates almost zero nuance.
How does this relate to Nosara?
This is what I have been pondering.
In Nosara there are different fundamentals that drive the real estate market.
The most basic difference is what drives buyers to purchase property here vs. North America and Europe.
People who choose to buy here base their decision on their version of the tropical dream rather than the practical needs of work or schools. Another words the buyer says to himself considering the amount of money I have to spend, where is the coolest place to live?
In Central America buyers shop around for locations that appeal to their personal tropical ideals and also provide interesting lifestyles.
When buying in North America and Europe most people decide where to live based on work, or schools and then narrow down which property appeals most to them.
This little difference can't be underestimated.
In Nosara people choose to live here because they want to live here, not because they have to work here and they need a home.
Almost the entire property market down here is about living the Nosara lifestyle and property that fits that mould is the most valuable.
In terms of views, the same is true. The views that speak loudest towards the tropical aesthetic are the most valuable.
Because of this I think there are more view properties per 100 properties in Nosara than in the U.S. and Europe in general, another words view properties are more common in these markets. This means that not all views are created equal and the best of the best views are the ones that people covet most.
These gems usually have certain characteristics and I will explain those to you now.
Over the years I have become a bit of a view snob. After seeing so many different types of views and literally seeing them all over Central America it is not easy to impress me.
There are many different owners that I negotiated with that certainly have sensed this. I have accidentally offended my share of owners by telling them there is view is not as special as they seem to think.
I am not trying to be a snob, it is just after years of studying views I am interested in what exactly sets an ocean view apart from another ocean view. And in effort to maintain integrity with this process I don't want to pretend an "ok" view is a stunning view when it isn't
Here are the characteristics of the most valuable views. These locations will support a very expensive home on top of the land or sell the quickest when they are put up for sale.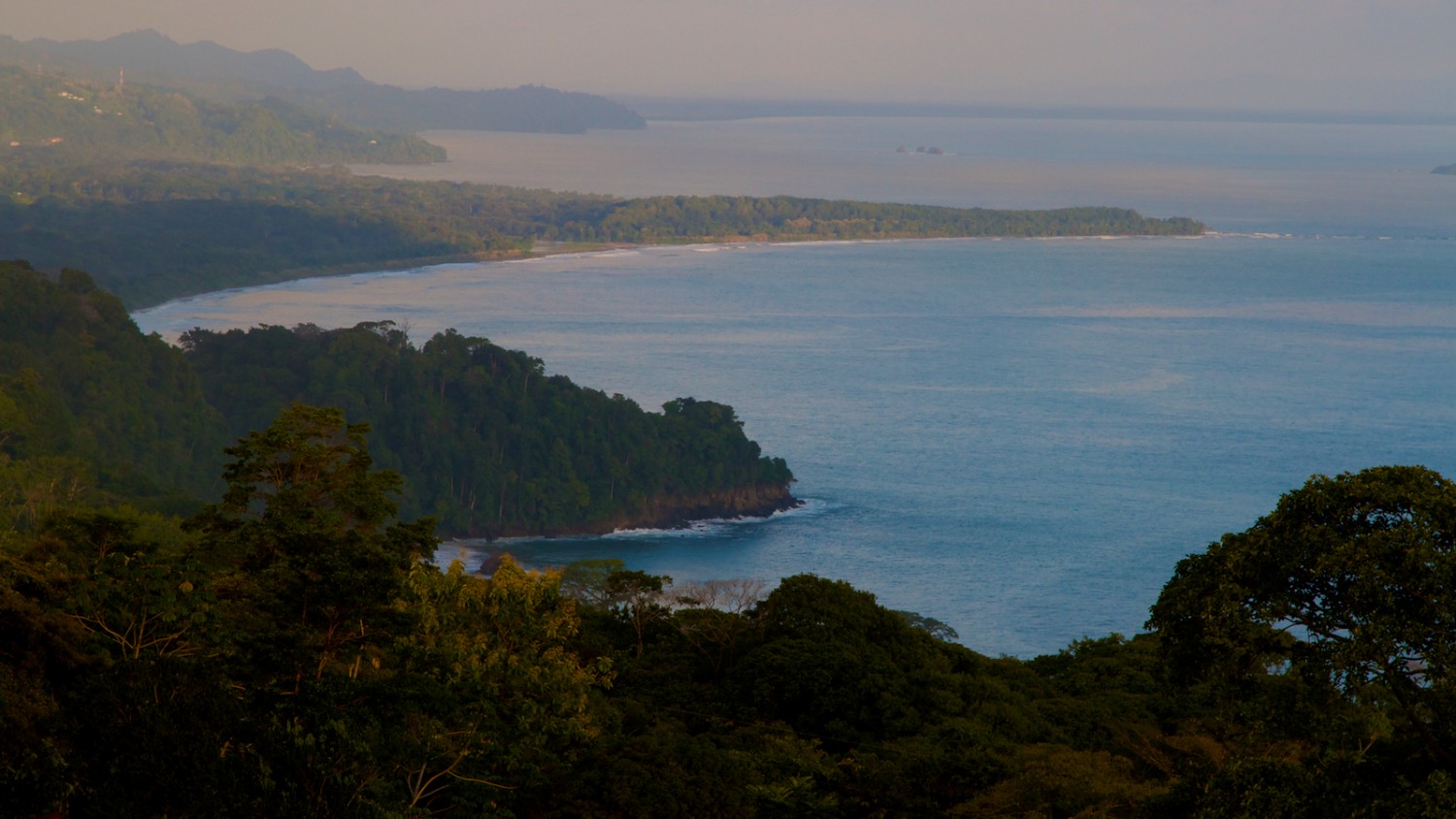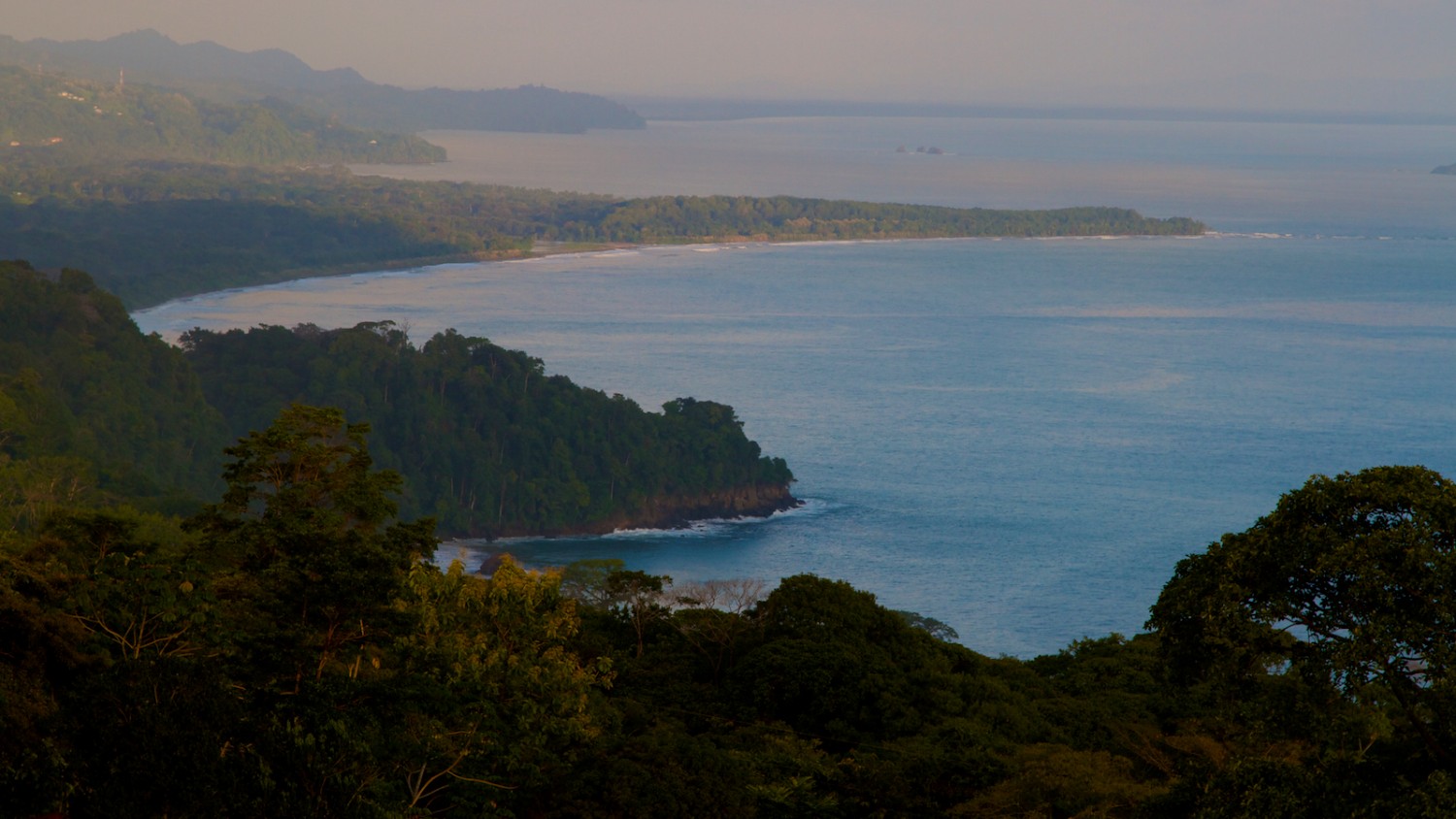 The best of the best views have ocean, coastline, white water, and sunset all as part of the view.
They aren't too far away from the coast, they aren't too high or to too low. They are about 30 degree angle from the beach and no more than 700 meters (2200ft) away from the high tide mark.
The more you can see the coastline stretch into the horizon the better. I would describe this as not being too parallel to the coastline, you want to see it stretch out as your eye follows the white sand around rocky points or down long stretches of sandy beach. For the record a more varied coastline is better than a straight beach.
The white water must be seen close enough to watch waves break. You can't be to far away or you will just see the white color after a wave breaks and no wave action. When you are to far away I call this to far zoomed out, like a camera when you zoom out and can't quite make out the detail.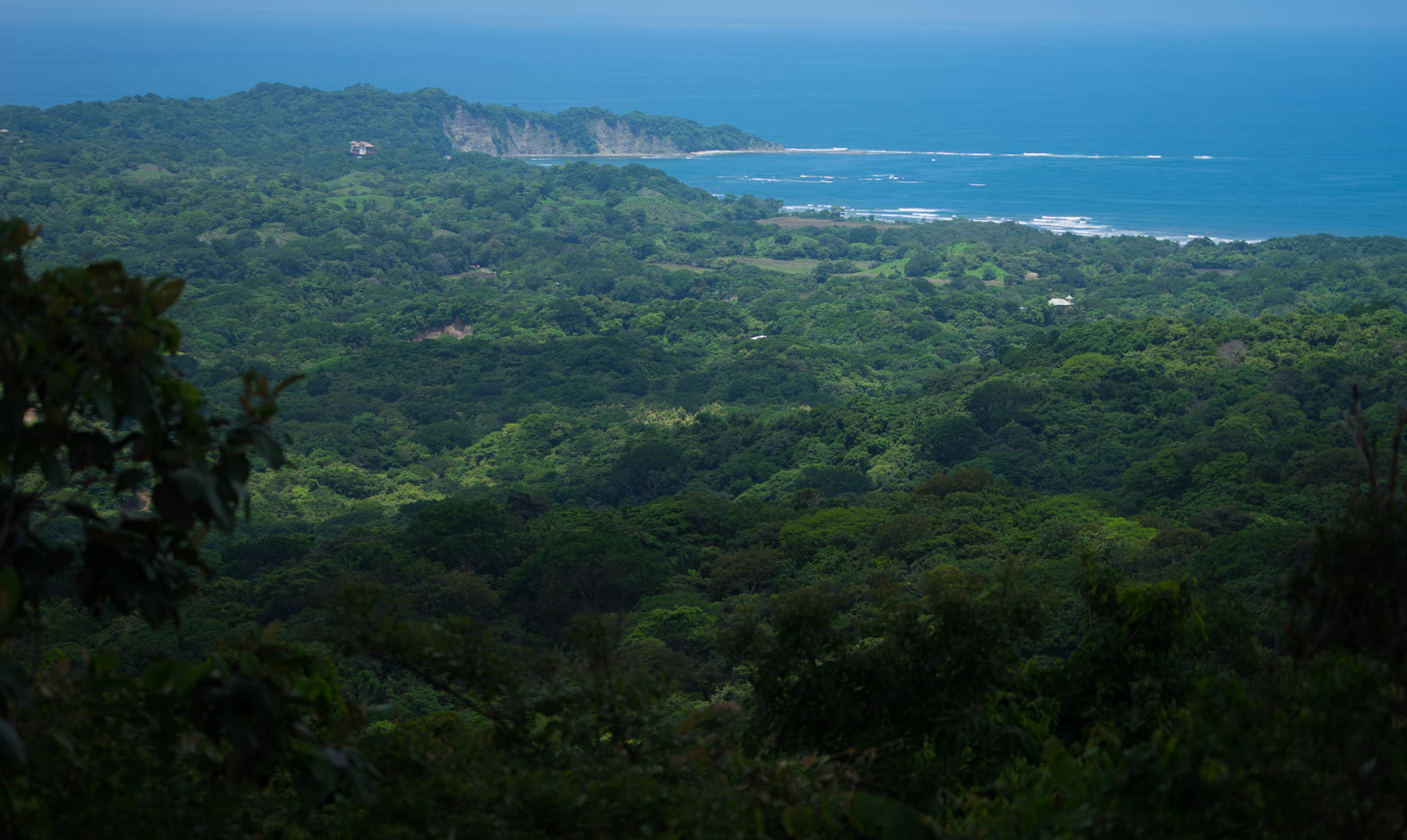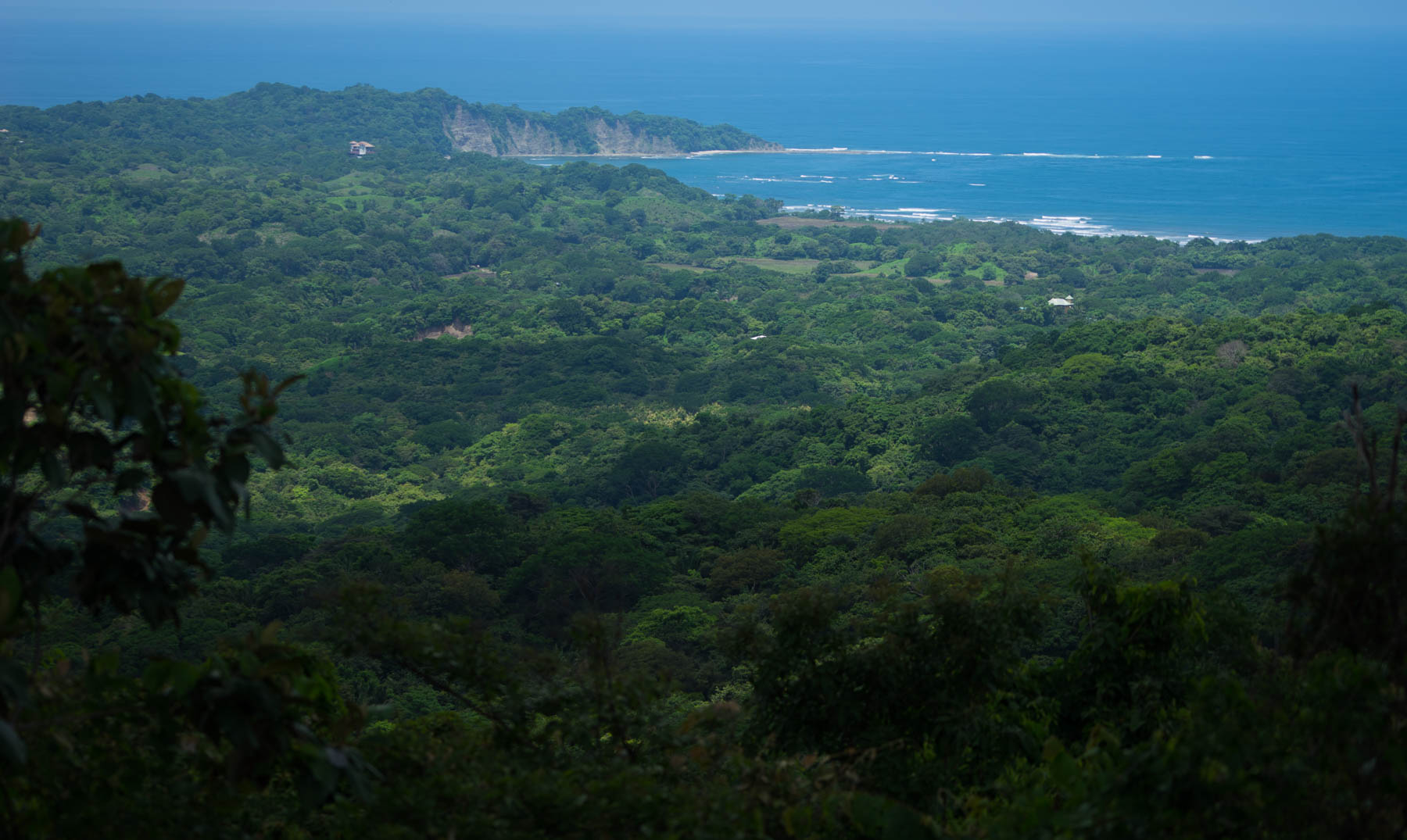 In Nosara think some of sites in Las Huacas or double E section, Blue Spirit Retreat Center, The former hotel at the north end of Guiones, Or some of views you get from Garza Point or San Juan Mountain. These all exemplify top level views.
Bonus points are awarded for unique geological features, like rocks that cause waves to break in a bay, or the something like the whales tail in Uvita, Costa Rica.
Seeing the sun setting into the ocean is the most valuable type of sunset view. Getting to watch this type sunset every day is an incredible feature. Sunset becomes an event, everyone on the property will congregate every evening to witness one more gorgeous day come to an end.
Note: Sunset location on the horizon changes quite drastically over the course of the year near the equator. It is possible to watch the sunset into the ocean from your home in dry season and not see it at all in rainy season. This is because the tilt of the earth over the period of a is just enough enough to create drastic differences in a sunsets location.
It is actually quite remarkable, I have had homes that see the sunset into the ocean then a few months later you see it go down over the mountains further up the coast.
Bonus Hack: Most sellers do not know this and often price land as if each view is the same. There is often a chance for arbitrage for the discerning eye.