The Best of Both Worlds
Private and secluded and Just Minutes To The Beach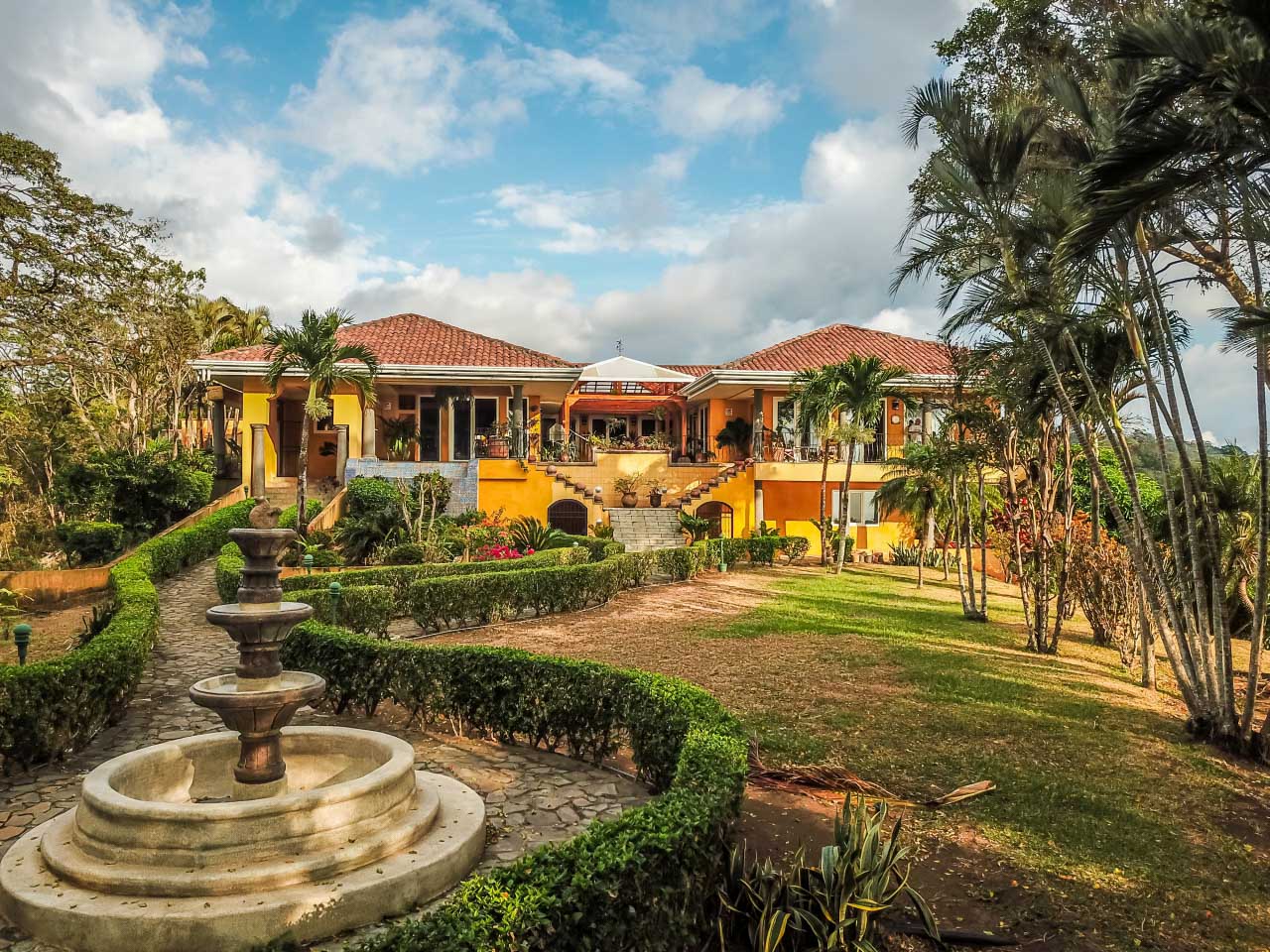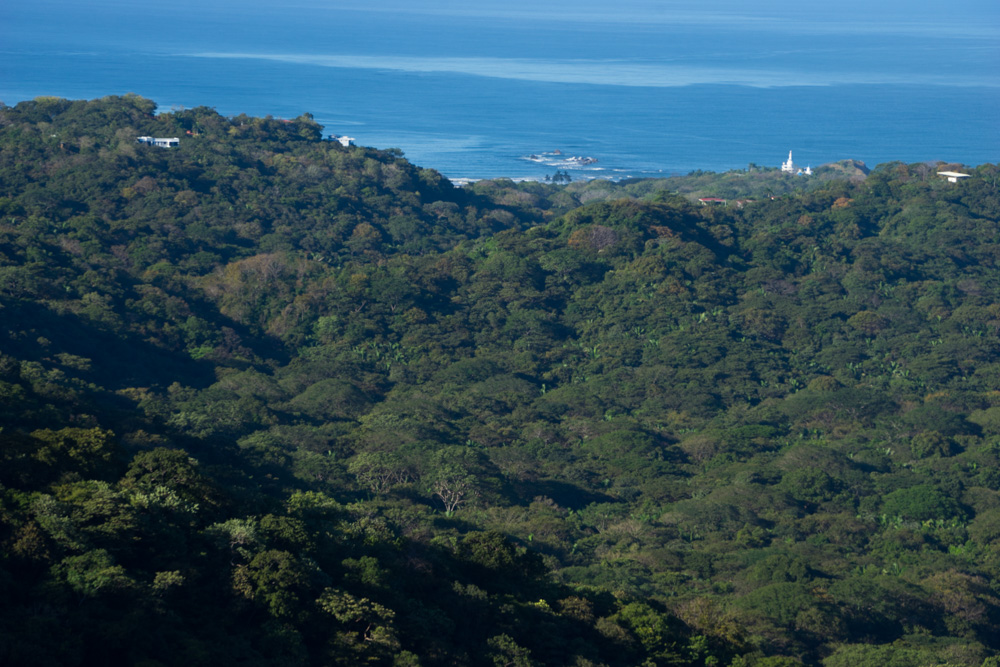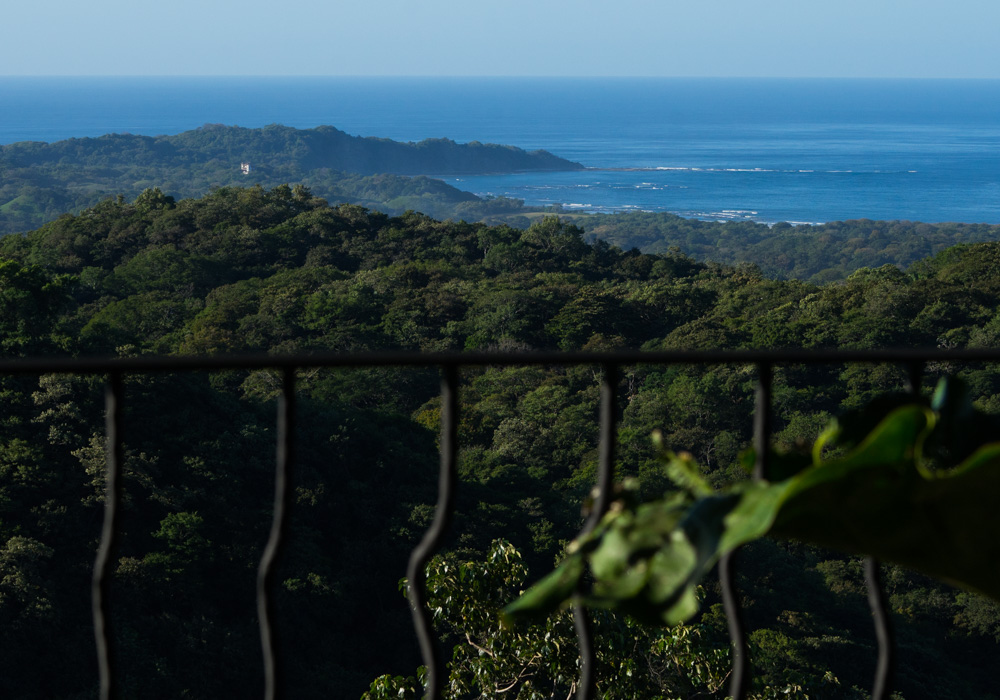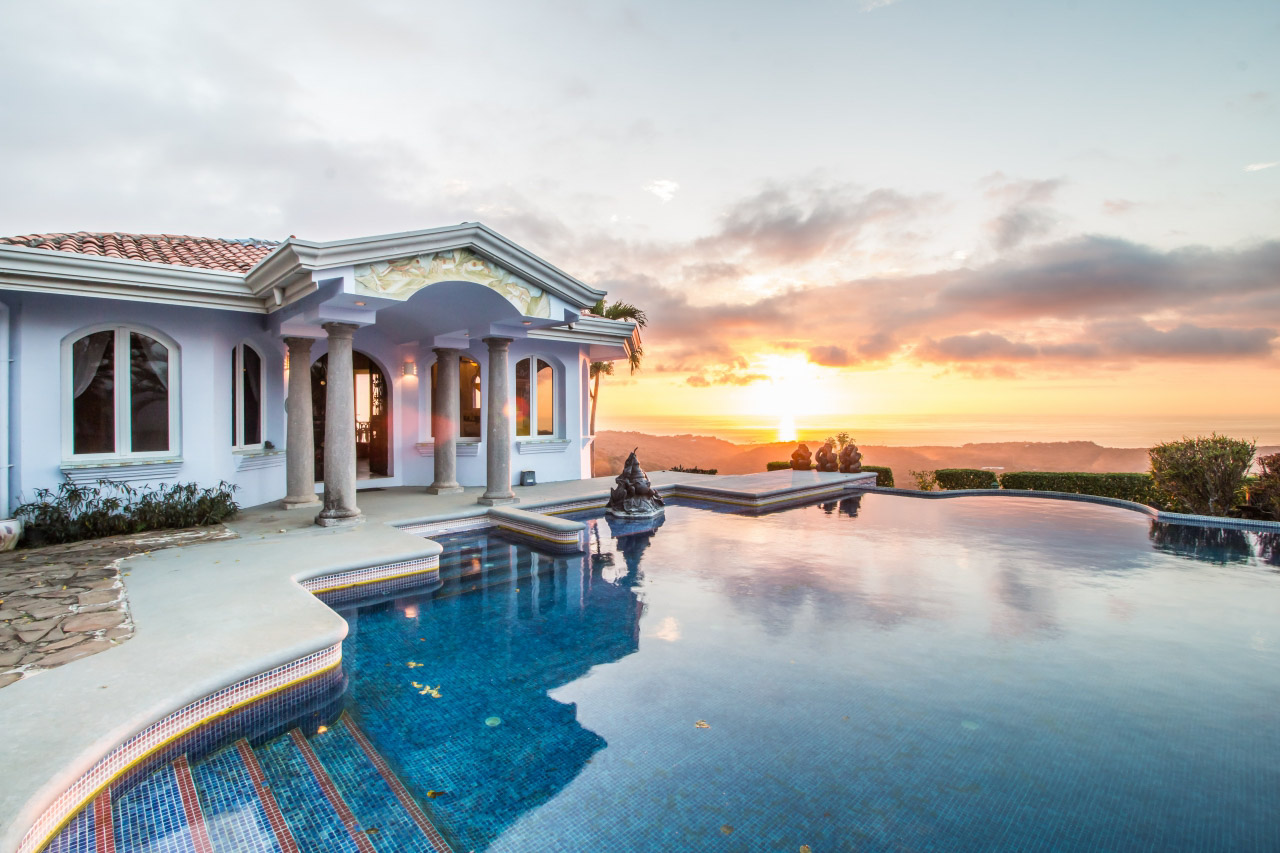 Quick Synopsis
This property offers something that doesn't exist elsewhere in Nosara. Over 40 acres of arguably the best ocean views, a gated estate boasting three homes, and all with in 15 minutes of the Pelada and Guiones beaches.
All this for the price of bigger homes in Nosara. This opportunity is an incredible value with a multitude of different uses, from a home fit for a kingpin to a wellness retreat.
Price: $2.5 Million
Size: Over 40 acres (18 hectare)
Buildings:
Main House 3 bedroom 4.5 baths
Pool House two 1 bedroom units
Gate house: 1 bedroom apartment
6 Car Garage
Guard Station at Entry Gate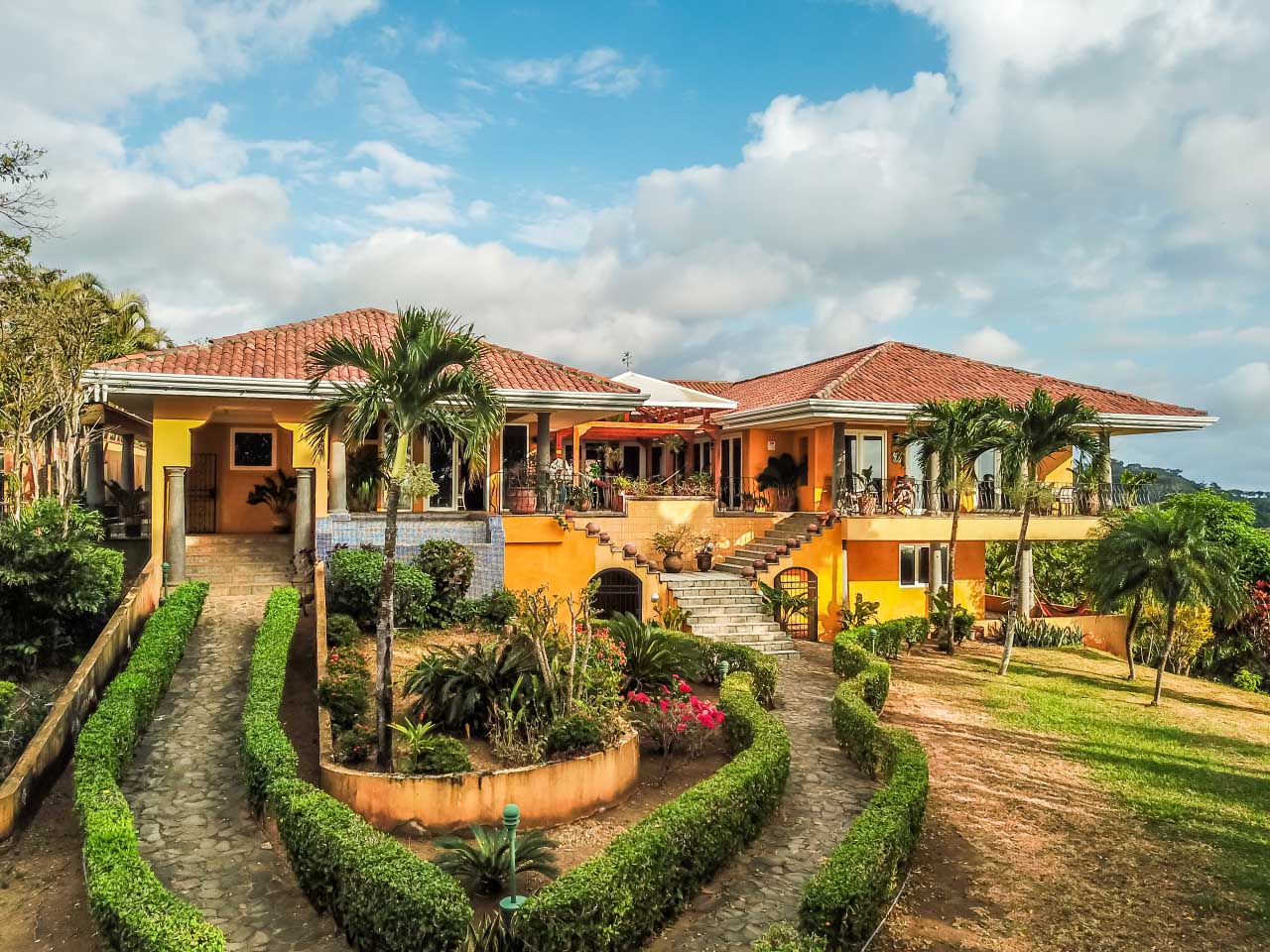 3 Bedroom 4.5 Baths Two Level Home
Size: 7000 sq/ft or 700 sq/mt approximately.
Construction Type: Steel Framing with G 60 galvanized steel built to Seismic 4 standards. (The Highest Rated for Earthquake protection)
Water:  Natural Springs provide abundant water
Loaded with Extras: Ocean View Jacuzzi, Cigar/Wine Room, Pool Table, Teak Garden Trellis, 6 Car Garage, Travertine Stone Cut Floors, and a Private Helipad
First Level
Kitchen
Dining Room
Living Room
Master bedroom
Guest Bedroom
Downstairs
Bedroom suite

Pool Table
Cigar and Wine Room

Office
Two 1 bedroom units.
Each floor is a one bedroom unit, only the top unit has a kitchen.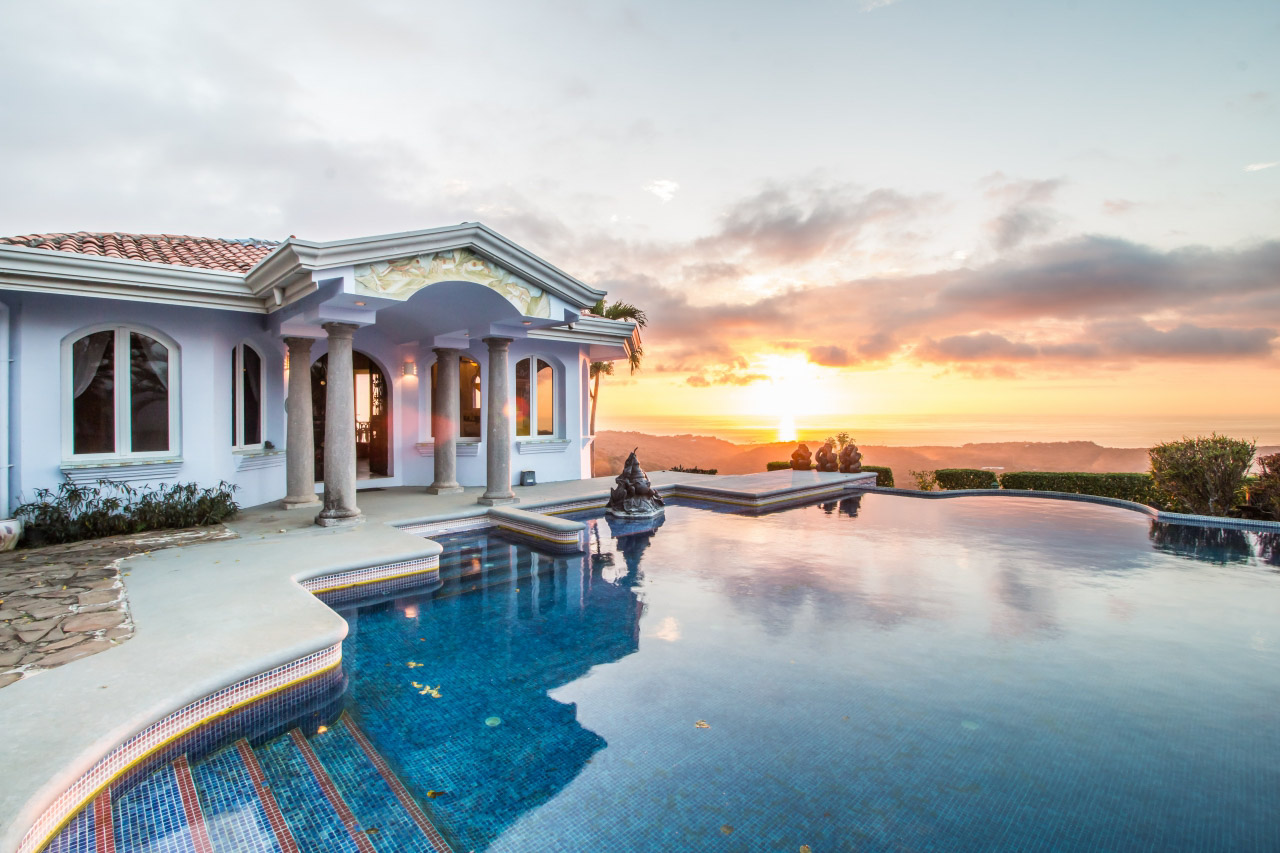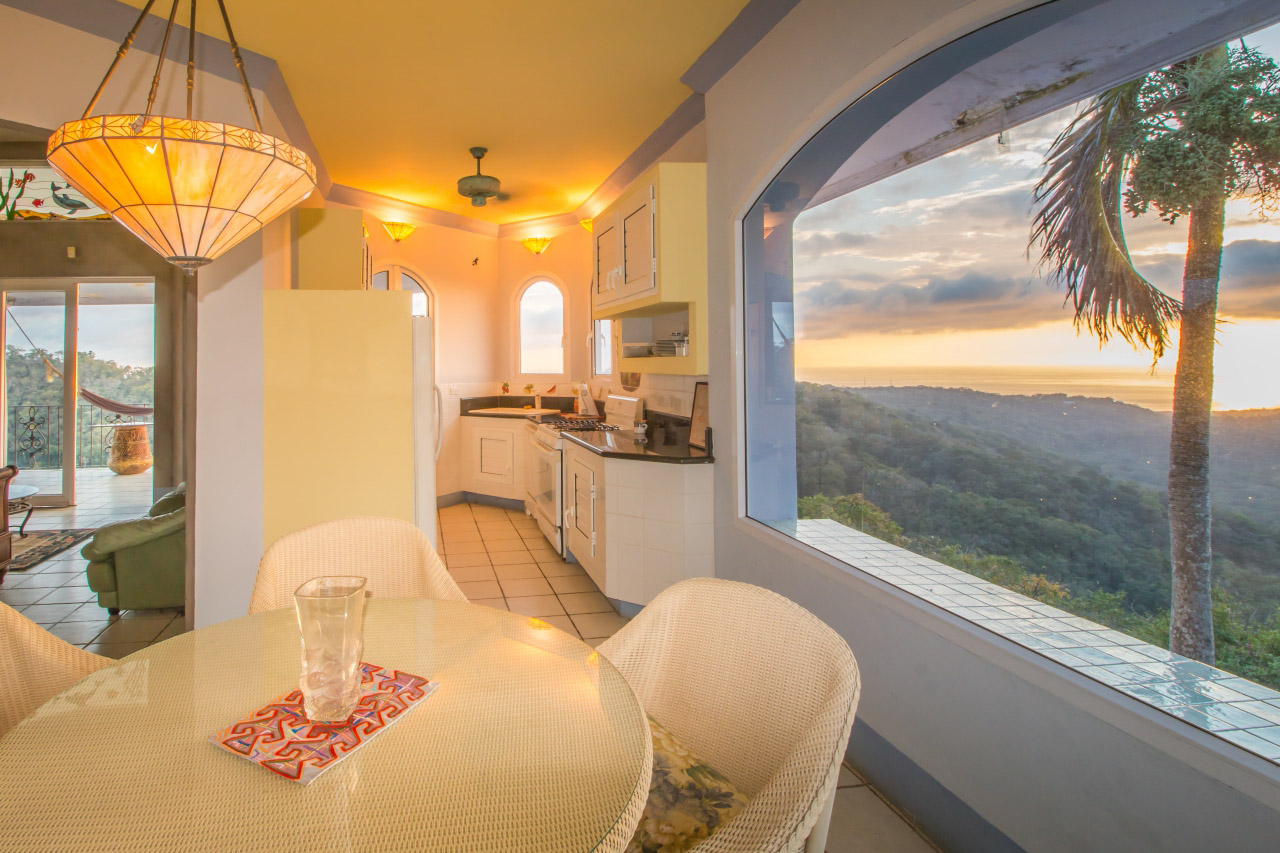 Twenty years ago Nosara was a different place. It had little of the trappings of todays tourism . There weren't any dust clouds trailing young shirtless Americans on rented quads. Or Juice bars packed with yoga pant clad retreat students talking about vibes and energy.
Nosara was much more rugged twenty years ago and, as a result, was not an easy place to live. The people who did live in Nosara at that time were much more hard core and tough and if anyone talked about energy then it was about the expanding electrical grid.
Too Crowded in Nosara
To some, this was the best time to live on Playa Guiones, a paradise shared by a few.
But for one man there was already too many people for his liking.
For the owner of Finca San Juan it was time to head to the mountains.
Even though there was only a handful of people in Guiones at the time he needed more space, solitude, and most of all a view.
He sold his home down below and took his stubborn "can do" attitude up the hill to create his own domain.
A Stubborn Man With A Dream
It was anything but easy all those years ago, from bringing up materials on ox cart to creating everything from scratch. There was no electricity available, no water to hook into, and no roads on the property.
Only a certain type of human would even consider going this route.
But to the owner it was worth the alternative.
It was worth it because once he was able to build his home he would have his own kingdom. No noisy neighbors, no dust clouds, no compromises.
This was very forward thinking, at a time in Guiones when a foreign land meant Playa Pelada. Moving to the San Juan mountains might of as well have been Nicaragua. At minimum this was a bold move that took vision.
Many called him crazy not understanding what he saw just a few minutes from the beach.
He eventually built his home and could live free with the perfect balance of solitude and ease of getting to the beach.
Now twenty years later Playa Guiones is mostly built out, Playa Pelada is on its way, and properties close to amenities with this size and pedigree don't exist.
It is said that "The pioneers are the ones that take the arrows"
That is the beauty of Finca San Juan, the arrows have already been taken and twenty years have passed.
The next owner will get a property that provides all benefits of solitude, but can be on the beach walking in sands of Playa Pelada in just a few minutes.
Sky is the limit for what this type of property can be worth in a market like Nosara.
An Otherworldly Property
3 homes on 40 acres with arguably the best views in town.
The property is noteworthy in the estate type feel it provides, the unparalleled privacy, and views that will inspire you to sit in a comfortable chair and watch the natural world unfold before your very eyes.
The views stretch from Garza all the way to Ostional. You can see Playa Pelada, the river mouth, Playa Nosara. There are valley views and river views too.
People come to Nosara/Guiones to retreat from their daily lives, relax, reflect, and connect with nature.
If you accept this as true, then there is no better property in Nosara. There are some that rival it or compare, but they are not better at providing the above experiences.
Currently down on the beach, homes are being built to cover the entire lot they are located on, then surrounded by walls too keep the outside world at bay.
This is exactly what the owner foresaw 20 years ago and wanted no part of it.
Your Own Kingdom
Finca San Juan is opposite of this. Thanks to the substantial size of the property (18 Hectares) the land itself provides a natural border between you and the rest of the world. You get privacy and space minutes from town which is almost impossible to find anywhere else in the area.
Birds eye View & Building Map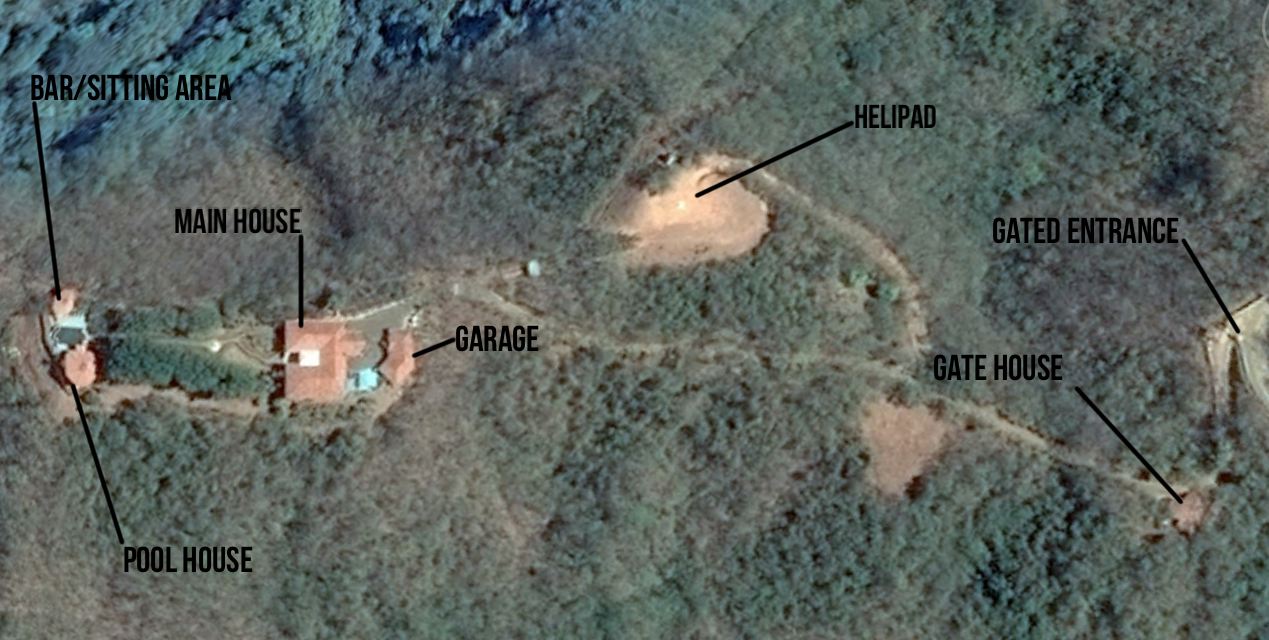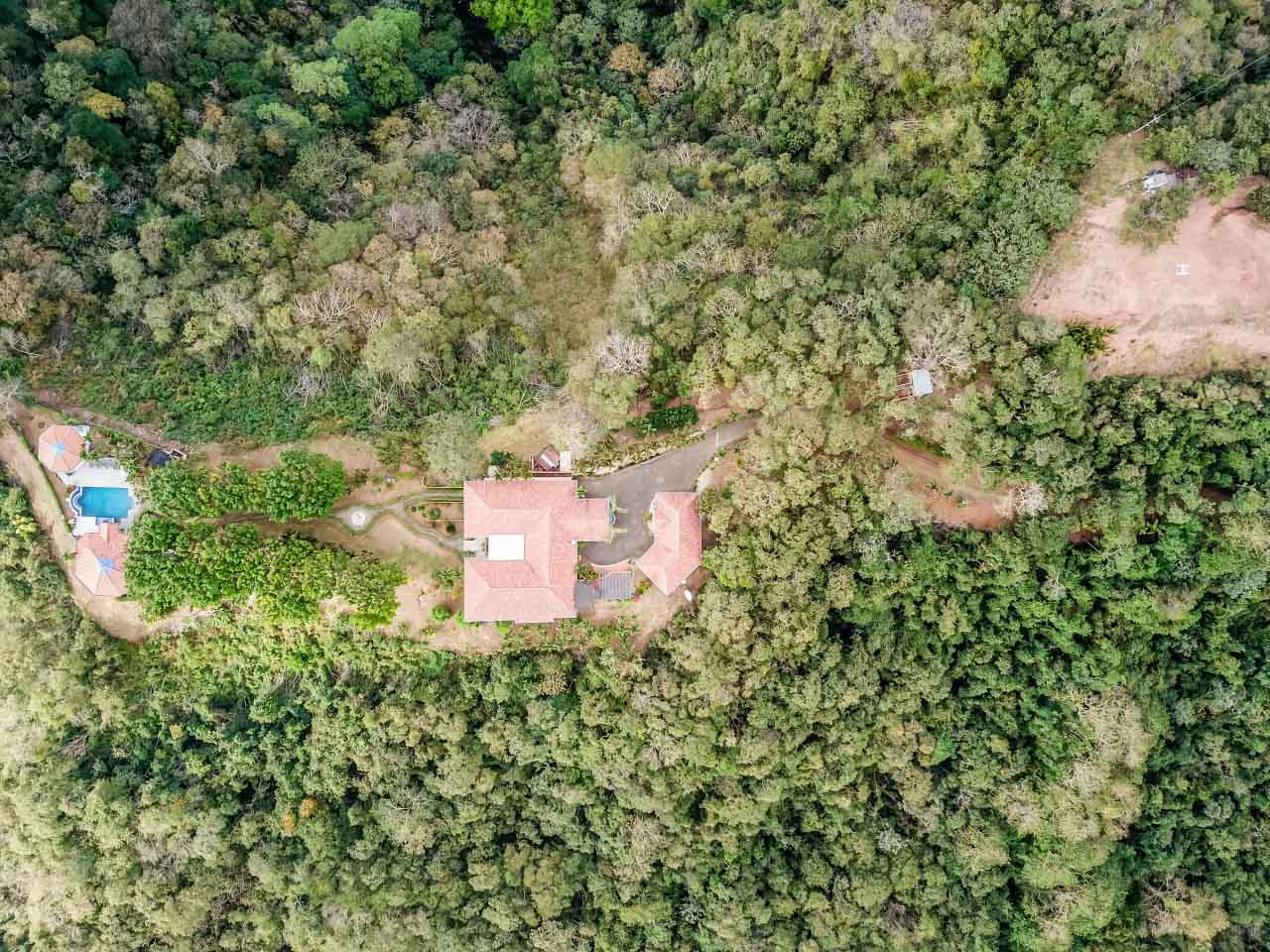 Use
Besides the obvious use of a beautiful private estate to entertain your friends this property has a couple of other potential uses that many buyers are looking for in Nosara.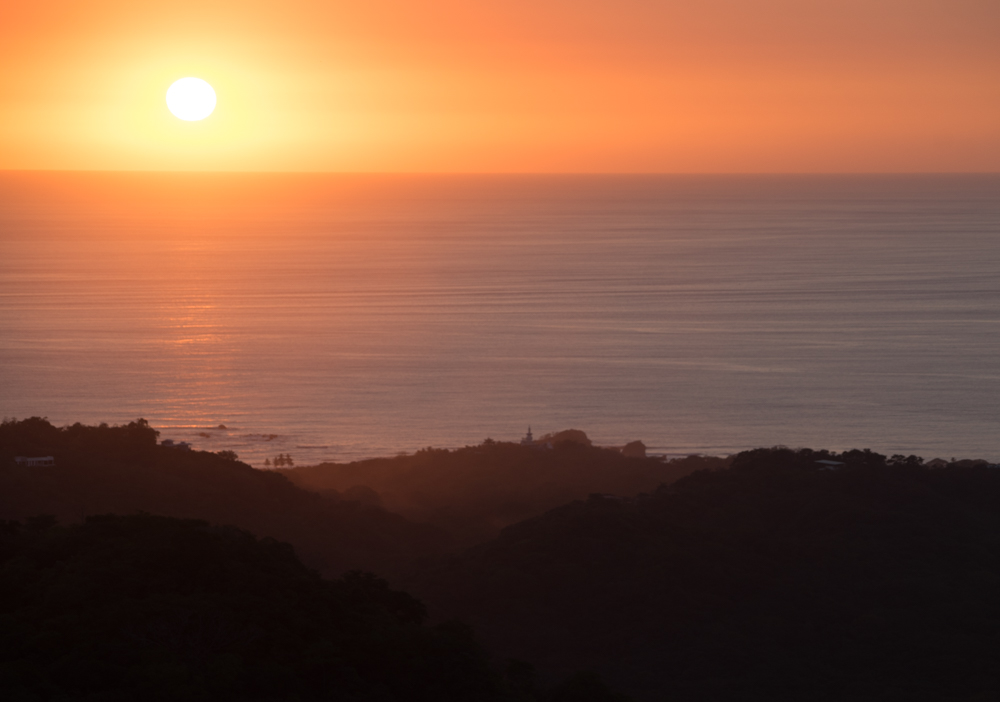 Retreat/Wellness center
With only six bedrooms in the main house, more bedrooms can be added to create a retreat space. There are some intriguing options for this type of buyer.
The buildings are made of steel frames and structural columns. There are no load bearing walls inside. This means you can change the inside space to suit what ever floor plan you like without major structural or engineering needs.
The 6 car garage was built to be easily converted into living space or to add a second story.
The surrounding land has several ocean view building sites for additional construction.
The private Helipad can be used as giant building site. If this was valued as a lot it would be worth about $400,000 on the open market because of its size and incredible 360 degree ocean and valley views.
Another of the many building options is on the driveway in between the gate house and main house. There is a very nice sloped building area that could also accommodate several more rooms if a buyer was interested in the wellness or retreat model.