Beach Front Family Compound with Huge Rental Potential
Path to The Beach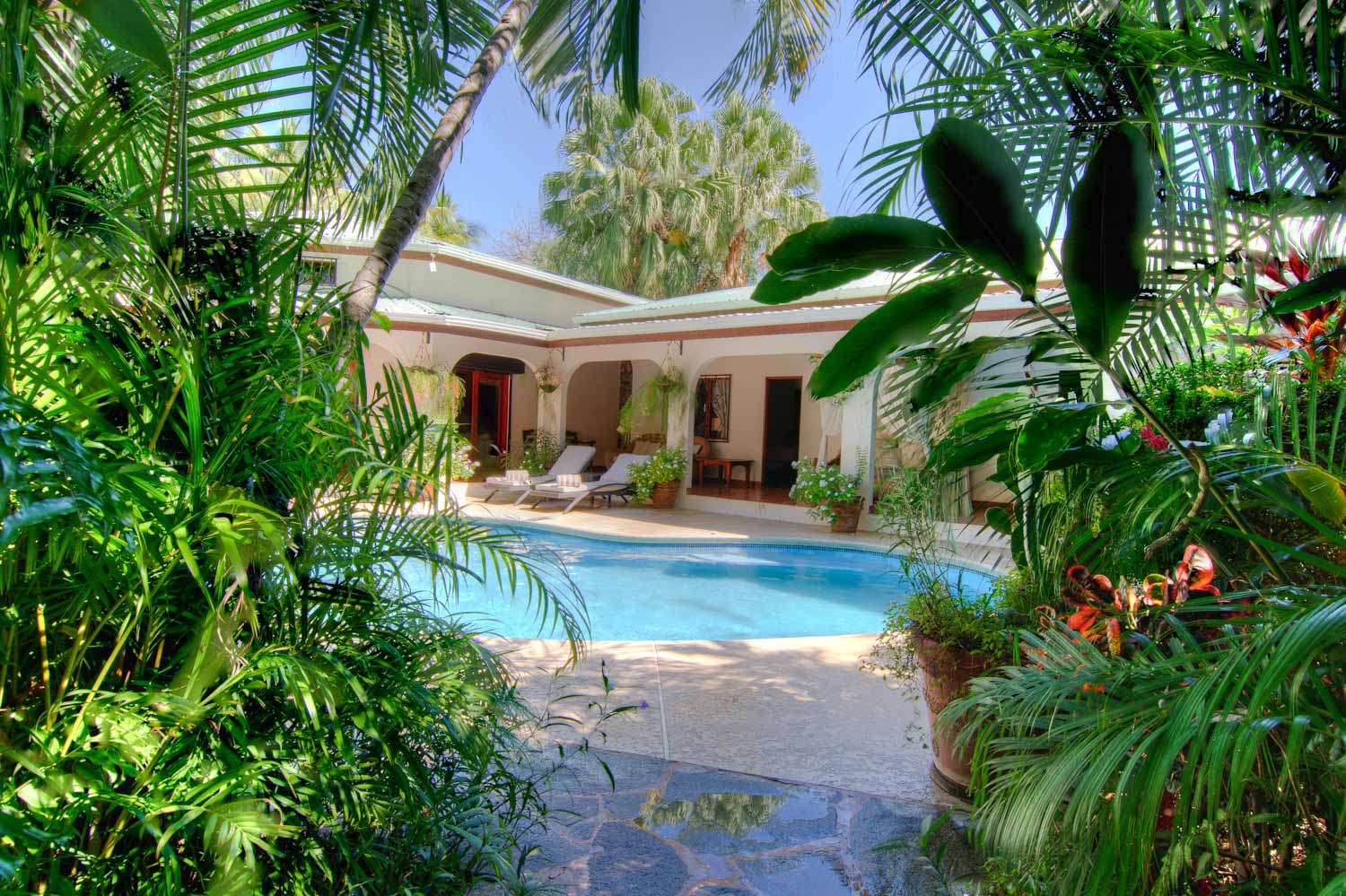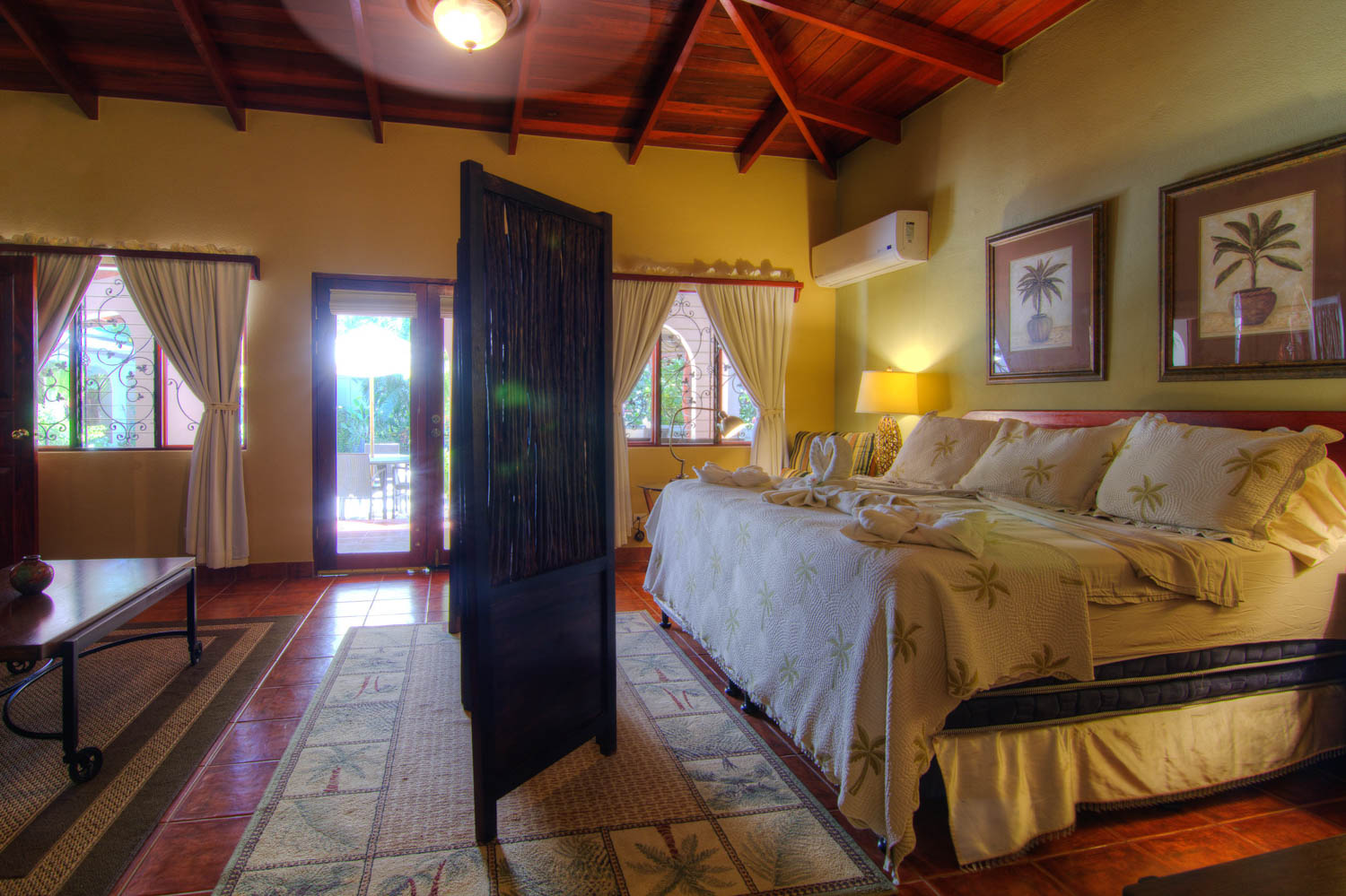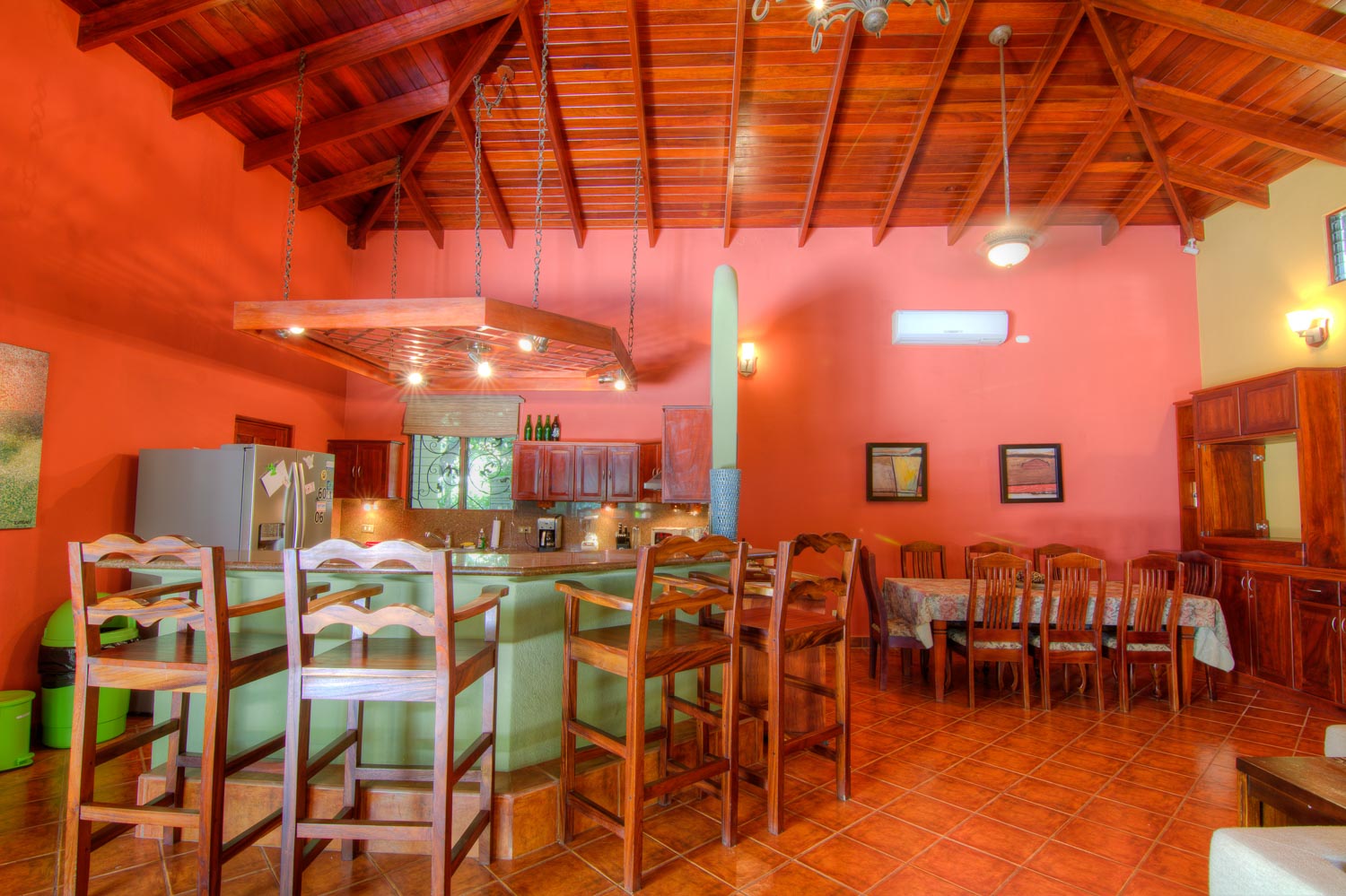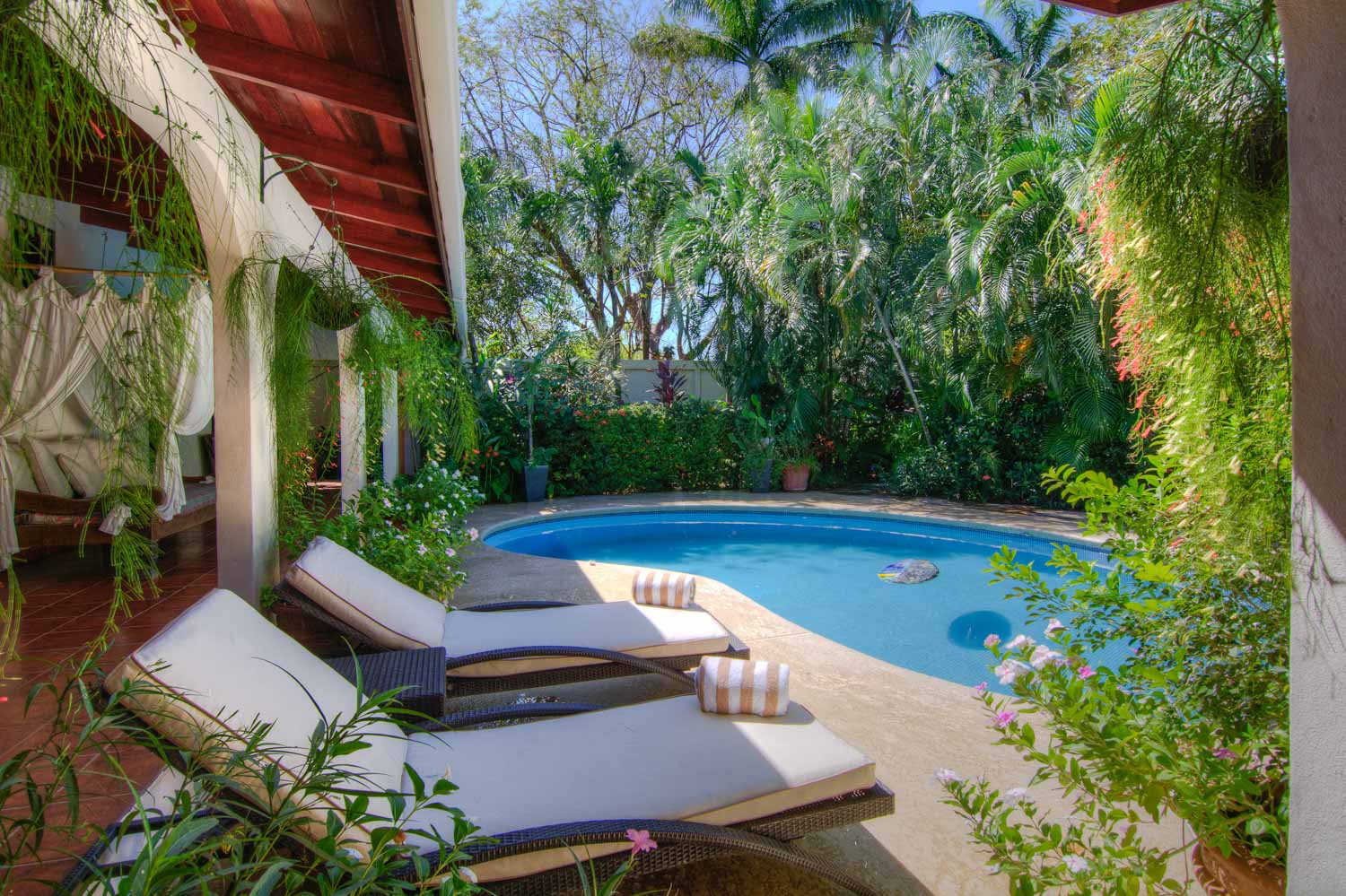 Quick Synopsis
Steps from the beach in one of the best spots. This home offers either a great family home or a short term rental machine. The stellar location is right in the middle of all the action and walking distance to everything.  Casa De Olas is securely hidden behind walled entrance.
Casa 1 is part of family compound and is being sold individually
Note: Entire property including Casa 1 and Casa 2 and a one room apartment can be purchased too.
Price: $1.295 Million
Lot Size: 635.26 M2 (Over an 1/8 of acre)
Casa 1 
4 bedroom 4 bath
1 room efficiency at entrance
Pool
Pool Bar with icemaker
New Mattresses for beds
Turnkey and ready to go
During the mid 90's the owner of Casa De Olas came to Nosara. He liked what he saw and eventually purchased a beach front lot on Playa Guiones.
Back then Nosara was a different town, the next door neighbor to his property was a bed and breakfast. Now it is the Iconic Nosara hotel, The Harmony.
The hot spot in town was the Toucan, which now only exists in old timers stories.
Nosara was just forming into the popular destination it is today.
There were no schools for expat families, there were very few places to stay or eat, and surfing in the area had just started growing.
Little did Nosara inhabitants know back then the sleepy little surf town would become a world hotspot for wellness retreats, surfers, and yoga.
Today after two decades of change there seems to be a perfect blend of sophistication from today and the ruggedness of the past .
Nosara is the rare place that you can slam a ginger shot at the juice bar, then proceed to jump over mud puddle covered dirt roads to check the surf.
Rustic, but healthy, dusty, but natural. Nosara has carved out a place in the world of eco tourism.
Rental Income Has Grown Rapidly
The towns growing profile has attracted all sorts of people to come to the area and rent homes.
As a consequence short term rentals have become the way to offset ownership cost and in the right situations make a great return.
As you know, all real estate is not created equal. Location drives values and only a fortunate few are beneficiaries of "the best" location.
Casa de Olas benefits from one of the best locations in all of Playa Guiones.
A stroll to the beach on a private path. Steps away from the Harmony hotel where guests can go grab a meal or take a yoga class. Casa De Olas also offers a secure safe living space in a building that is about as turn key as you can get for premier property in a perfect location.
Designed as a family compound the footprint of the building takes up most of the land it is located on with the intent of sealing the outside world out and the inside world in.
Inside the rock walls meticulous planning was done in thinking about how the homes might be used in different ways and how to accommodate those different uses.
For example, if you were there with your family and were using both homes you would want to be social and have the ability to walk back and forth between the houses and the pool. If the homes were rented out separately you would want to provide privacy so that the occupants didn't cross paths.
The owner didn't stop there.
He thought what if you rented the rooms individually like a hotel? How could you keep the rooms entry and exit private from the next room over?
Thought went into all of this. And he came up with a plan that allows you to rent out each room individually with private paths to the beach trail and separate entrances to each room.
He made it so you could close off each room inside the home so each space in the home could be rented individually. Basically there are many different ways to use this house.
Each house has its own walkway to the beach path so it is possible to stay in Casa 1 and never see anyone in the neighboring Casa 2
Simply put, there aren't many properties with this level of versatility.
Separate driveways for each house allow the owner of Casa 1 to have their own entrance, an extra bedroom that can be converted into an welcome office at the entrance of Casa 1 would make a hotel or retreat model work in an official manner.
Rent the property as one to a retreat, rent out each room as hotel, or rent out each home individually.
With good management plan this property should be full constantly
Location
There are several good locations in Guiones, but many believe the best location in town is with in footprint of Harmony Hotel.
This is because the Harmony has become a community center. It is a place to meet, to eat, and take classes for anyone, not just Hotel guests. It is also no secret the the owners of the Harmony have purchased land near by for future development projects that will no doubt be as environmentally responsible and cool as the Harmony hotel.
Becuase of this fact several investors have been using the piggy back investment strategy of buying around what the Harmony owners have purchased in anticipation that what gets developed in the future will cause property prices to rise.
The great thing about Casa de Olas is that not only will it benefit from the future development, but it doesn't need it to be successful today as a rental home.
It is already in the perfect place for easy beach access, to walk around town with out a car,  or to be rented in several different ways
Birds eye View & Building Map